A husband and wife exhibition by Thierry Rosset & Martine Jardel.
This exhibit immerses the viewer in an intimate conversation between the artwork of a print maker and a painter.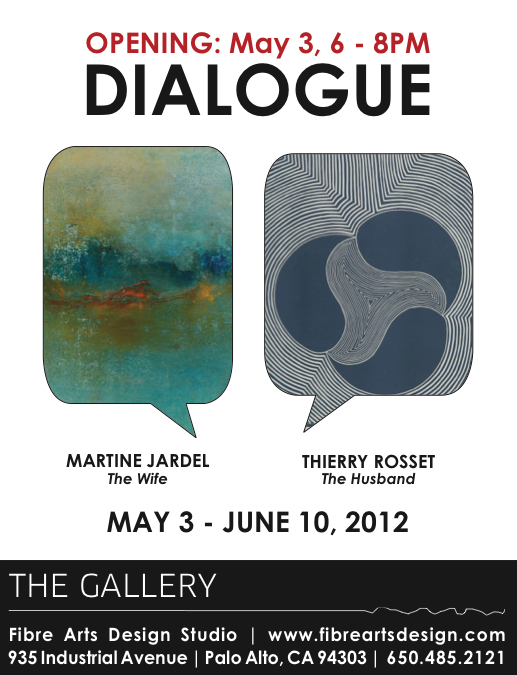 Exhibition runs from May 3 - June 10, 2012
Hours Tuesday - Sunday: 10am - 5pm

Opening Reception
Thursday, May 3, 6 - 8 pm.

The gallery
Fibre Arts Design Studio • 935 Industrial Avenue
Palo Alto, CA 94303
Tel. 650.485.2121



view the gallery

"Echappées", duo show with Thierry Rosset at Notre Dame de Portbail, France
Paintings on mylar film.

Exhibition from July 16 - July 22, 2012



"Petites ou grandes, les images de Martine Jardel viennent du monde naturel. Elles suggèrent des paysages, mais ceux-ci sont comme bouleversés et faits de fragments. L'horizon se perd et plonge dans des profondeurs marines. Les couches de couleur et les différentes textures juxtaposées sur la toile laissent remonter la lumière donnant une qualité "




more about the exhibition